Spoiler Please!
App Concept
⸺ UX


Tools:
Axure // Sketch

Spoiler Please! is a project I did for one of the UX classes at UCLA extension. I developed the concepts, created usability test plan, wireframes, and prototype for the app. Spoiler Please! allows users to search for any contents from movies, tv shows, and books.


Project Background


Does the dog die? Is the little girl kidnapped? Do the couple break up at the end? These are some questions many of you might have in mind before or while watching a movie or TV show. With Spoiler Please!, users don't have to wait till the end to see the surprise. And, let's face it, wouldn't it be nice if you can spare yourself unnecessary devastation — or at least grab some tissues and emotionally prepare yourself in case something happens to your favorite character.



Goal
・ A go-to app for movies, TV, and books spoiler content.
・ Help users find useful information quickly and precisely.
・ Build a conversation and keep it going.



Key Features

︎ Find out what happens in a movie, TV, and book by just typing a question in.
︎ Read synopsis, summary, highlights, opinion pieces, and guest posts.
︎

User-generated contents (community message board)






Personas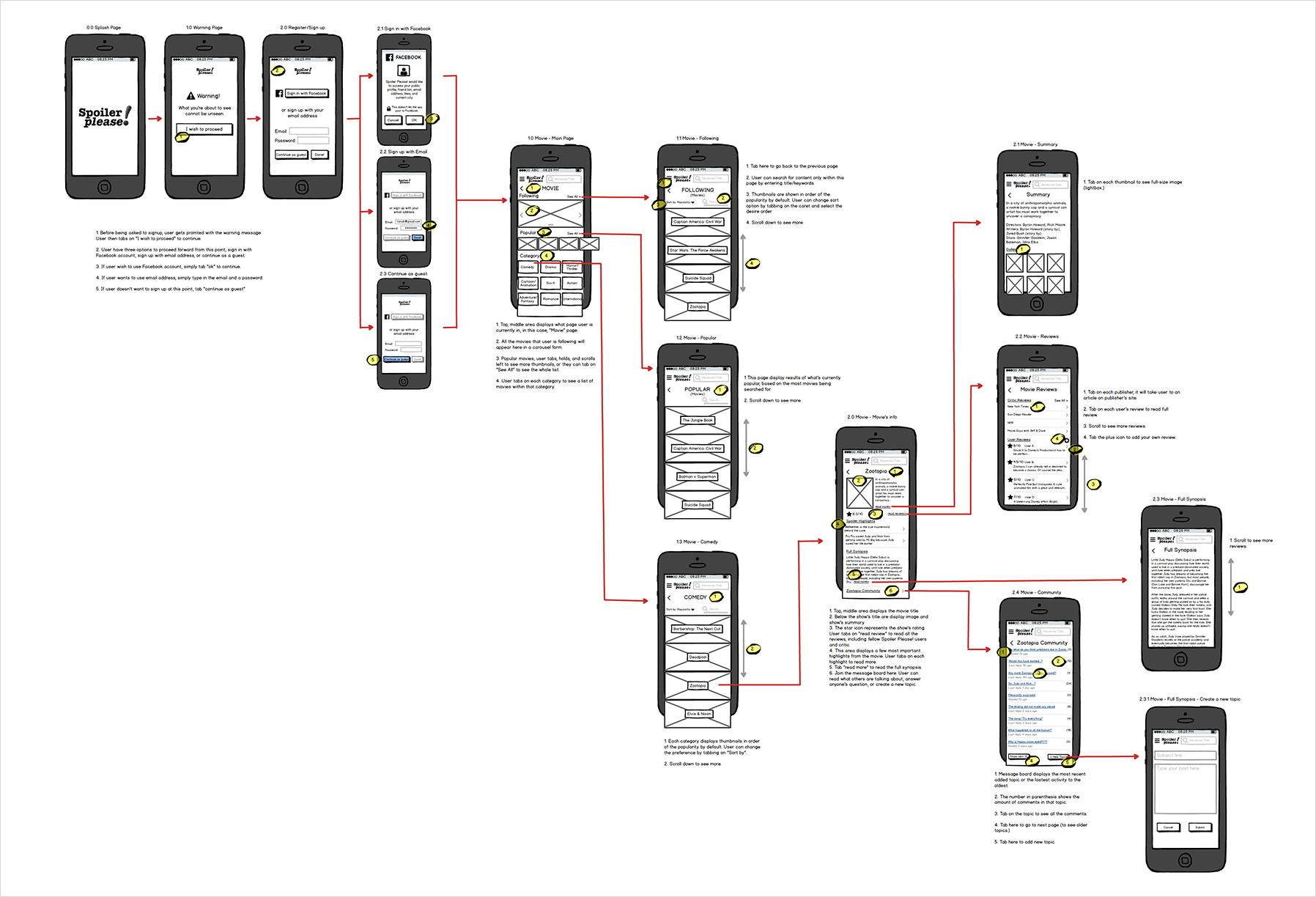 ---