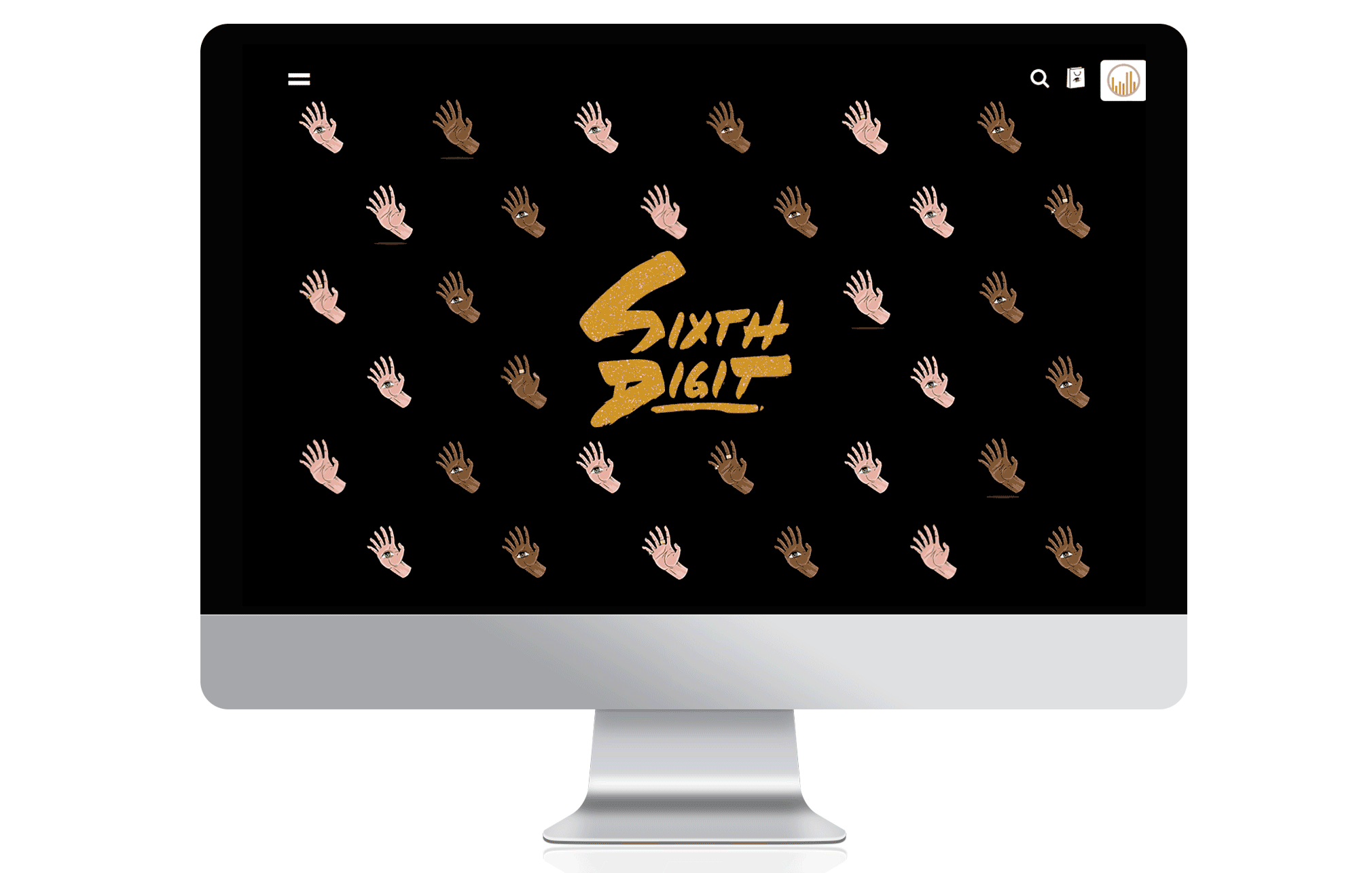 Sixth Digit Online Store

⸺ Sixth Digit

My Roles:
Art Direction // Design // Animation (homepage video background)

Sixth Digit e-commerce website is not quite like any others. The client wanted to make sure that his fun, high-energy personality and style is reflected on the site. My job is to bring his idea to live by design an eye-catching, interactive e-commerce that won't just being a display for products, but also entertain users and drive the sale.

I designed the landing page to be fully animated by creating animation background using the illustrations provided from the client. I also designed a radio player on the upper right corner that expands on mouse hover. Aside from the homepage, I also designed shop, product details, about us, contact, cart, checkout, and terms&condition page.

On top of static comps, I created motion videos to show the client and developer as a reference of what the interactions could look like for the homepage. Please feel free to check it out below!
Shop

Product Detail Page
Check out